Halloween is a time to share spooky stories, watch scary movies, and dress up in crazy costumes.
Not only that, Halloween is a time to share food and even better, Halloween inspired food.
When shopping for the ingredients on this list, use Ibotta to get cash back on groceries and the kitchen equipment needed for the recipe. I also use Ibotta when I buy fruits and vegetables, and get around 25 cents for every piece of produce I get. (Ex. 25 cents back for each avocado).
Below are 15 insanely clever Halloween recipes that you and your kids will love. Enjoy!
1. Deliciously Rotten Deviled Eggs
Though these deviled eggs appear to be rotten, they're anything but that. These eggs are incredibly easy to make and will surely be a hit with everything at the Halloween party.
2. Rice Krispie Treat Pumpkins
Rice Krispies treats have been a hit in my family ever since I was a little girl. These pumpkin inspired rice Krispie treats add a little bit of added flavor to the mix with the added m&m's and Mini Rolo's.
3. Rice Krispie Treat Monsters
Another Rice Krispie treat, these Rice Krispie Treat Monsters are both colorful and fun to look at. They're also pretty easy to make, so the kids will have a blast creating these!
4. Bloody Eyeball Brownies
Probably the spookiest recipe on this list, these bloody eyeball brownies are easy to make and are delicious, despite the blood oozing down the "eyeballs".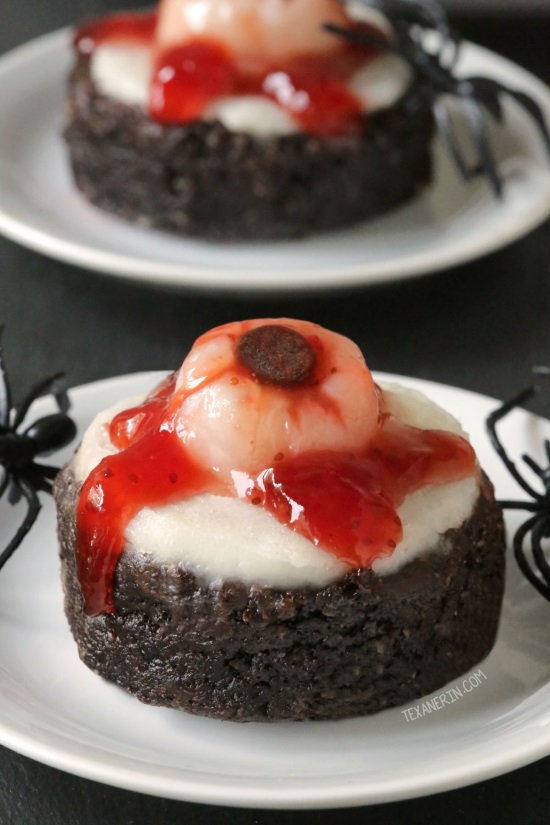 5.  Melting Witch Hot Chocolate
This melting witch hot chocolate recipe is fun and easy to make, and will also be a fun decoration at any Halloween party.
6. Mini Chocolate Bat Bites
These mini chocolate bat bites are easy to make, with only 4 ingredients needed to make this cool treat.
7. Frankenstein Twinkies
These Frankenstein Twinkies are so cute! You could gather the ingredients for this recipe and have everyone make their own at your Halloween party.
8. Graveyard Taco Dip
A fantastic and fun appetizer to bring to a Halloween party, this graveyard taco dip is pretty easy to make and filling as well.
9. No Bake Peanut Butter Pumpkin Bites
These no bake peanut butter pumpkin bites are cute and super easy to make.
10. Dark Chocolate Halloween Chip Cookies
A classic, these dark chocolate Halloween chip cookies are both festive and delicious to taste.
11. Ghosts in the Graveyard Dessert Shooters
These graveyard shooters are the perfect dessert to have the kids make and will allow them to put their creative skills to the test.
12. Pizza Skulls
One of my favorite recipes on this list, these pizza skulls are both tasty and incredibly fun to look at.
13. Candy Corn Marshmallow Ghosts
These candy corn marshmallow ghosts are easy to make and delicious.
14. Halloween Monster Donuts
These Halloween Monster Donuts are easy to make, and will surely be a hit with your kids.
15. Mummified Apple Pie
One of my favorite desserts on this list, this Mummified Apple Pie is both delicious and cute!
16. Spiced Apple Mini Skull Lava Cakes
These spiced apple mini skull lava cakes will definitely be the most popular treat at your Halloween party.
Some of my favorite Halloween party items:
Related posts:
Which recipe do you want to try out? I love them all!
Like this post? Pin it!